Article Index:
1. Introduction
2. Why is coding necessary to learn for kids?
3. Are all coding languages natural to learn for kids?
4. The Eight Best Coding Languages for Kids
4.1 Python
4.2 Scratch 3.0
4.3 JavaScript
4.4 Blockly
4.5 C# (Unity)
4.6 Lua (Roblox)
4.7 Java (Minecraft)
4.8 Swift (Swift Playgrounds)
5. Conclusion
1. Introduction:
Nowadays, mastering necessary computer technology has become a lesson to teach kids who got considered a problematic topic way before in the 2000s. The reason for this is nothing but the advent of technology. Technology has become so advanced that more than learning basic computer programming, it has become a necessity for grown-ups and kids.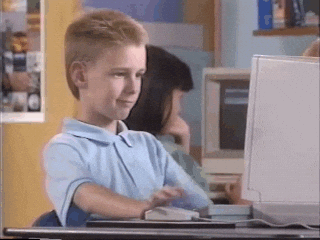 Kids or children love computers a lot. Wherever you go, you can see a kid playing either on a computer or a smartphone. More than adults, kids quickly learn how you use these sophisticated gadgets and start working on them. 
As a kid, even I got interested in computers a lot. Kids learn the essential functions of these computers quite quickly and efficiently than anyone can imagine.
2. Why is coding necessary to learn for kids?
Compared to yesteryears, learning necessary coding is relatively straightforward nowadays. You can also access many resources concerning coding online, which can get you started in this domain. In fact, within hours or days, anyone can become an expert in the field of coding. Using the knowledge of coding, you can create various games, functioning apps, and websites.
The basics of writing code can get learned even by a kindergarten kid. Such has been the advent of technology in this era. Now, moving to our original question, why do kids need to learn this coding language? Inheriting this expertise at such a young age will influence their overall development greatly.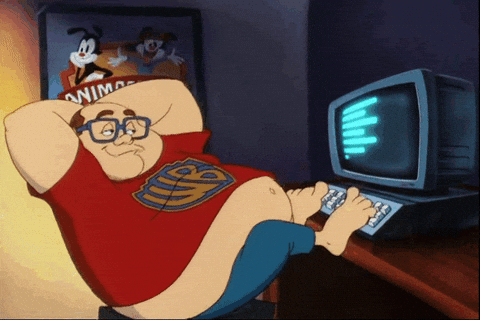 Even certain studies have shown that having a piece of proper knowledge of coding will lead to the strengthening of areas such as spelling, math, and reading.
Moreover, kids who master coding will develop a better programming logic and become better problem solvers in the future. They will also design a deeper thirst for knowledge and inherit better analytical skills.
3. Are all coding languages natural to learn for kids?
No, not all programming or coding languages are the same. It primarily means not all types of coding languages are easy to learn. Some are tricky, and some might be very difficult to learn and will take months to learn. So how can someone which language is the best for their kids? 
It is tiresome to find out the best one for kids out of so many languages. Hence, below, we have made a list of the eight best coding languages which can get used to teaching coding for kids. Let us have a look at it:
4. The 8 Best Coding Languages for Kids:
4.1 Python:
A different programming language compared to others present in the list, Python gets regarded as one of the dominant and text-based programming languages in the coding domain. This programming language can be easily thought to kids under the age of 8 and provides a way to express themselves. 
One of the noteworthy features of Python is that it helps you in mastering other programming languages quickly along with it is also one of the most durable tools for developing complex applications, games, and web browsers. 
By using Python, you can create an elaborate game of any genre quickly and efficiently. To provide kids an enthralling, unique, and fun experience, many companies are offering many game-based and self-directed courses online. In simple words, any complex game can get developed by using Python quickly right from scratch.
This programming language insists users for using functional code layouts and hence can get considered as one of the most healthy choices for introducing coding to your children. Moreover, it helps your kid to learn the coding language efficiently through online support and extensive libraries.
Get Started with Python here.
4.2 Scratch 3.0:
Scratch is a free educational programming language and got explicitly developed for kids between the ages of 8 to 16. This elegant language got created by Mitch Resnick and got patented at the Massachusetts Institute of Technology by the Lifelong Kindergarten Group. 
Scratch houses an intuitive, user-friendly visual block interface, which makes it easy to learn for kids and also eliminates the annoyance of typing for young learners. 
One of the visually attractive languages on the list, Scratch, is one of the rarest programming languages which allows the freedom of expression in kids or students. The main motive behind creating Scratch was to simplify the coding process for designing games, creating animations, and also for building interactive stories. 
Kids who use Scratch will feel like developers of a game or an app as they can create complex or complete games within minutes by using this simple programming language. 
Because of its smoothness and elegance, Scratch comprises a vast online community of more than 15 million users all around the world. There is so much transparency in this software that any person can become its member, but the only condition is to follow the friendly rules set by the MIT Scratch Team.
Get Started with Scratch 3.0 here.
4.3 JavaScript:
JavaScript is an excellent choice for helping your kids learn the coding language as nowadays, almost everything gets run by using this extravagant programming language. Right from Google Chrome to Internet Explorer, every web browser today houses JavaScript as its coding language. 
By mastering this magnificent coding language, your child can learn everything right from transforming simple documents and creating innovative and sophisticated games and apps.
But there is a catch here that is JavaScript is not as easy as Python or Scratch. Javascript usually gets recommended to kids above the age of 10, as it will be tough for kids younger than 10 to master coding using this language. 
Still, JavaScript is the most potent language compared to others on the list. Mastering this language will teach a lot of elements to your kid. But it is better to teach your kids certain things like objects, arrays, loop tables, variables, functions, and parameters before letting them learn this kid coding language.
Get Started with Javascript here.
4.4 Blockly:
Blockly is another visually appealing language for kids and got created to provide stiff competition to Scratch. This software widely gets recognized as Google's response to Scratch. Though it got built to provide stiff competition to Scratch, Blockly houses the same building blocks of Scratch to help kids learn the coding language. 
The only difference Blockly has that it is a programming language that got made out of many pre-existing programming languages.
This lucrative programming language got developed under the Apache 2.0 license and often got described as the Javascript library for users. The reason it gets referred to so is that it helps users to create or edit programming blocks visually. 
What does this feature mean? In simple words, we can tell that this software got developed for kids over eight years who want to learn to code at their home or school with their browsers. 
One more reason why Blockly stands out is because of its attractive UI. The UI of Blockly is so colorful that it resembles a box which houses multi-shaped and multi-colored blocks. There is one more feature, which presents a toolbox to holds these blocks and a bin with space for kids to write the code.
The effective operation of this programming language is quite easy and straightforward. How? Users have to remove the blocks one at a time and place them in sequences until the problem gets solved. 
Once the users finish this step, the programs run a check and analyses the code correctly. If the system is wrong, then you may have to rewrite, and the program analyses it again until it finds an error.
Get Started with Blockly here.
4.5 C# (Unity):
Unity is a coding language that teaches your kids how to code sophisticated or high-quality games. Unity is the only kid coding language mentioned in the list which lets it, users, to play around with 3D objects and also add various elements to them. 
This language is a closed-source, cross-platform game development app that is quite similar to Java, and the scripts can get written in C# language.
Learning to write codes for complex games right from a younger age will help your child acquire excellent programming skills in the future. Unity helps in inheriting such qualities and provides a high starting point for your child to become a class A developer or coder in the future.
Moreover, Unity comes with a free version that is accessible to everyone in any location. Even in the official site of Unity, one can find lots of tutorials and lessons for free, which will assist them in evaluating, managing, and importing the game resources in creating whatever they want.
Get Started with C# (Unity) here.
4.6 Lua (Roblox):
Another kid coding language in the list, Lua, is perfect in case you want to introduce text-based coding for your children. Lua is easy to learn, friendly to use, and can get quickly embedded into applications. Lua is an elegant, attractive, sturdy, robust, beginner-friendly, and free kid coding language.
The primary feature of Lua is that it introduces simple concepts to your kid through which they can create smooth products stain true to its readability, efficiency, and simplicity. The noteworthy thins about Lua is that it takes care of even small things of the user, such as memory management and skillful development.
One more trivia about Lua is that the popular game Angry Birds got created from this programming language. Today, many people use Lua as their original coding language for creating apps and games because of its speed and lightness.
Lua is also very easy and straightforward to install. You have to download it and follow through the instructions provided inside the package. 
Get Started with Lua (Roblox) here.
4.7 Java (Minecraft):
Java is not a kid coding language to be precise, but the reason it gets mentioned on the list is because of Minecraft. Yes, you heard it right; the famous game Minecraft has got based on Java. Due to gaming experience, Minecraft provides Java has become a trendy name for teaching coding to kids.
Java is just like its game Minecraft, wherein it helps kids on how to use logic and creativity in solving the problems and also helps in strengthening their core academic skills. 
Once the kids start loving the language, the language begins getting transparent with them and gets open for customization. This coding language also has a feature called 'mods.' Using this feature child can bring certain modifications in the game or style or introduce their features into it. 
They can change many things, such as backgrounds, landscapes, characters, specific characteristics with endless possibilities. 
Get Started with Java (Minecraft) here.
4.8 Swift (Swift Playgrounds):
Introduced in 2016, Apple's Swift Playgrounds is an efficient tool to teach kids how to code. The prominent features of this coding language include several gasified challenges and basic coding lessons and comes with a visually attractive background and smooth interface. The only drawback with this coding language is that it gets used only on Apple devices.
Though it is a useful coding language, it doesn't allow the freedom of expression to come out in the students due to its over-restrictive coding lessons. Kids have to follow the levels mentioned in the language in over to master it. This attribute will affect qualities such as creativity and innovation in the kids.
The company has heard of these problems and has started to develop an AR-enabled version of the language. This version, when released, might overcome these drawbacks. 
Get Started with Swift Playgrounds here.
5. Conclusion
All the kid coding languages mentioned in the list are visually appealing, attractive, powerful, easy to learn, and friendly to use. All these languages will help in bringing out the creativity and innovation of your child. 
They will also help in inserting specific skills that will get benefitted to the kids in the future. Depending on what you want you kid to learn whether it is text-based coding or coding for developing apps or games, you can choose anyone from the list mentioned above.