Article Index
1. Introduction
2. The Common Application (The Common App)
3. What is the procedure for The Common App login and registration?
4. How long does it take to fill an application on the Common App?
5. Common App Essay Prompts
6. Common App Deadlines
7. Common App Transfer
8. Common App Schools
9. Other platforms similar to the Common App
10. Conclusion
Introduction
If you're in the last year of your high school, then there are chances that you're feeling several emotions all at once. Your school life will come to an end, but then a whole new life is coming the way, and it will mark the beginning of your college life. This phase of your life is crucial as it will help you shape your future and decide the kind of life you'll have for the coming years.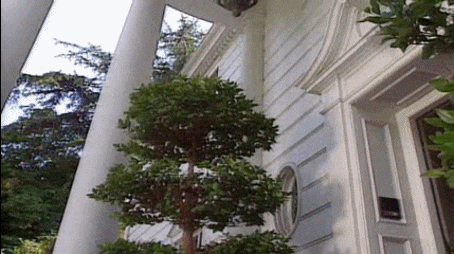 But before this lovely journey, we have the big hurdle of choosing the right universities and applying to them. This scary thought of looking at so many university websites and applications and going through the processes is scary for the students as well as their parents. This task is tedious and tests the patience level of a person as they go through hundreds of applications and shortlist the college of their choice. The teens are struggling to figure out what to do as they plan to take SATs and ACT, college tours, and other ways to gain information about the colleges.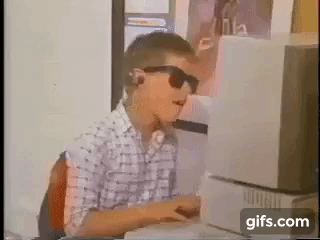 Note: Even though the Common App allows students to add scores of SATs and ACT on their own, the colleges still need an official score report from a testing agency.
However, things changed when a group of colleges and universities decided to change the way the college applications process was working. They chose to bring this change by using a single application for 15 different colleges. This experiment gave birth to The Common Application (Common App) organization.
The Common Application (The Common App)
In the year 1975, 15 institutions decided to use a common application form as the application for their colleges, and this experiment was proved successful as the parents and students supported this. After almost 44 years, The Common Application (The Common App) non-profit organization has been working with over 900 different universities for higher education across the globe. Using this single application, a student gets access to several public and private colleges and universities in the 50 U.S. states and 20 countries.
More than a million students use this platform each year to apply for the Common App that helps them apply for the colleges, private schools, and the universities that are listed below it. The Common App community is made up of over 100 public universities, about 10 Historically Black Colleges and Universities, and there are more than 300 institutions that have no application fee.
These HBCU colleges are:
Cheyney University of Pennsylvania

Lincoln University

Wilberforce University

Shaw University

Storer College (1865-1955)

Tuskegee University

Roosevelt Junio College

Gibbs Junior College

Hampton Junio College

Lincoln Junio College
Note: Common App received criticism from August 2013 to October 2013 with people complaining about several issues with the website. These included essays getting deleted, formatting issues, recommendation problems, etc.
The staff of The Common Application, Inc. manages the community, and it is governed by a board of directors consisting of 13 members that are selected from college deans and secondary school counselors. These members are chosen depending on the ranks of the colleges and secondary schools. The organization was formed to help every single student have access to all the opportunities that are available for them.
They are helping the students by:
reducing the systematic barriers for better college access

supporting a diverse group of students and institutions

leveraging insights to inform the member institutions
Jenny Rickard is the President and Chief Executive Officer of The Common Application, and the rest of the board members are listed below.
These are:
Cynthia Archer, Executive Vice President, and Chief Marketing Office

Lee Ann Backlund, VP for Enrollment Planning and Dean of Admission and Financial Aid

Dale Bittinger, Assistant Vice Provost of Undergraduate Admissions, Orientation, and School Partnerships

Timothy Brunold, Dean of Admission, University of South California

Alejandra Ceja, Director, Office of Corporate Social Responsibility Executive Director

Liz Dietz, VP of Student Strategy and Product Management

Jeffery Gates, Senior VP for Student Life and Enrollment Management

Aliza Gilbert, College Counselor, Highland Park High School (IL)

Lori Greene, VP for Enrollment Management, Butler University (IN)

Steve Hahn, Vice Provost for Enrollment Management, University of Wisconsin-Madison (WI)

Daniel Lee, VP, Business Strategy and Operations, Ellucian

Ann Marano, College Bound Counselor, Irma Lerma Rangel Young Women's Leadership School (TX)

Logan Powell, Dean of Admission, Brown University (RI)

Karen Richardson, Dean of Admission, Princeton University (NJ)

Art Rodriguez, VP, and Dean of Admissions and Financial Aid, Carleton College (MN)

Steve Soud, Director of College Counseling, Isidore Newman School (LA)

Mitchell Thompson, Dean of Students, Scarsdale High School (NY)
What is the procedure for The Common App login and registration?
The Common App opens the new and updated edition of the app every year on 1st August from where the students can create their account at any time using their email id and password, and then they can build their profile by adding information in the app.
Please visit 

https://www.commonapp.org/apply

Click on Apply Now

The next page lists four options such as
First-Year student– applicants who are applying for the first time for college can select this.
Transfer Student– applicants who have completed some college and plan to apply to a new college can select this.
Education Professional– counselor, teacher, advisor, or other professionals working with applicants and wish to see first-year applicants experience without being considered for admission by colleges.
Parent or other adults– parents or other adults who want to see the first-year applicants experience without being considered for admission can select this.
On selecting the first option, you would be asked to enter your email address, a unique password, your first and last name, your phone number, date of birth, address, and few security questions will be asked. Once this is complete, you can click on "Create Account."
In case of a transfer student, you will be redirected to this URL: https://apply.transfer.commonapp.org/applicant-ux/#/userAccount
From here, you can fill in the details to create your account on the platform.
The Education Professional and Parent forms will make a practice account on the website, allowing you to have the first-hand experience of the application form.
The registration part would help you to log in and work on the application form using the platform. The platform is even available as an app that allows the students to stay updated with the latest additions on applications as well as about the deadlines. 
You can download their app on this URL: https://www.commonapp.org/apply/common-app-on-track
This video explains their app in the right way:
The best time for any student to start the application process is before the senior year of high school. Starting the application process as soon as the app opens is the best way for any student to get a headstart in the application process. It would also help them in understanding the opportunities as well as the requirements of the schools or universities they are considering. The essay prompts help them in choosing the topic, and the students can start drafting their essays and get over with the tedious part of the research.
Note: One-third of the applicants on the platform are "exclusive users" and use Common Application as the only way of admission applications online.
How long does it take to fill an application on the Common App?
The time taken to fill an application will depend on the requirements of every school and college, but to be on the safer side, a student should at least spare six-eight weeks to gather the material needed for the application.
The time duration is divided into two parts:
two-three weeks for filling out the background information

rest of the time for gathering other documents
Other information that is needed for an application form is:
parental information like employer details and educational background

letter of recommendation (in case of first-year applicants)
Counselors in high schools suggest the students to request their teachers to write letters of recommendation so that they can work on them during the summer session. They also suggest students gather the information and then give teachers and counselors enough time to submit the data on the Common App.
Common App Essay Prompts and Common App Essay Word Limits
Various schools, colleges, and universities require the students to submit essays as a part of their application form, which helps the boards to decide the student's capabilities. The Common App has helped students in a significant way as they defined 7 points to help the students choose the topic.
These Common App Essay Prompts are as follows:
Some students believe that their backgrounds, interests, identity, or talent can be a part of their application so they can share their story as an essay.

The lessons we learn from the problems we face and can help in our success in the future. Think of a similar time and write about what you learned from the experience.

Write about the time when you questioned or challenged an idea or belief and what was the outcome.

Write about a problem that you've solved or you wish to address. It can range from an intellectual challenge, an ethical dilemma, or a research query. Anything that matters to you, explain its significance to you, and the steps you took or could take to get a solution.

Describe a topic, idea, or concept that you find so engaging that you lose track of time — steps you take to learn about it more.

Share an essay on any topic that you like. You can even repeat it if you've already written it, or one of your own.

Write about an accomplishment, event, or realization that helped you in your personal growth and helped you understand yourself.
The essay prompts for the year 2019-2020 are the same as the previous year. The Common App Essay has given a 650-word limit for the essays that the student has to submit with their application. The topics are chosen in a way that helps them write about their experiences, their personal growth, as well as about the trending topics that they find interesting.
Note: The students are requested to be very careful with their applications as once submitted, the form cannot be changed, and the student has to contact the college to make any changes.
It doesn't matter which topic is chosen from the seven listed topics as long as the essays written by the applicant help in expressing themselves in such a way that is not reflected in any other part of the application.
However, not all schools or institutions want the students to submit essays, as some might require the students to provide a supplemental essay or additional information. The requirements for all the schools are present on the Common App when they log in their accounts or download a PDF from the website.
Common App Deadlines
Students applying through Regular Decision are applying for the colleges that have a deadline for January. Typical dates for RD deadlines are:
The University of California has a different deadline of 30th November, while some colleges have deadlines in February, March, or April.
Early Action is the kind of application where the applicant either gets accepted or denied. The results for these are notified months before, and the deadlines a pushed for earlier dates too. The common dates for these are:
1st November

15th November
The deadlines for the application depend on the schools as every school will have different deadlines. The applicants are suggested to be updated with the information and check the important dates as they begin the process of applying for the schools and institutions.
Common App Transfer
The main focus of the Common App Transfer is to help out the students or people who are applying for a transfer from one school to another or if they're returning to complete their higher education. The transfer system supports a wide range of applicants like:
Community college students

new and returning adult learners

veterans and active military members

4-year to 4-year transfers
Using this, the applicants can apply for several programs in the colleges and universities that are members of the Common App platform.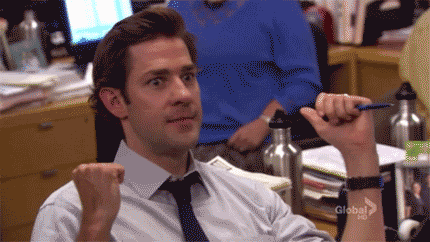 Note: An immigrant's rights group, Students for Undocumented Dreams and Decision Equity Now (SUDDEN), launched a Fair Common Application website where the visitors could sign a petition for Common App to include undocumented American immigrants as well. The original platform threatened legal actions and copyrights claims, and the creators took down the protest site.
Common App Schools
Here's a list of all the colleges that accept the Common App:
Stanford University, Stanford, CA

Yale University, New Haven, CT

Harvard University, Cambridge, MA

Princeton University, Princeton, NJ

Duke University, Durham, NC

Brown University, Providence, RI

Columbia University, New York, NY

University of Pennsylvania, Philadelphia, PA

Rice University, Houston, TX

Northwestern University, Evanston, IL

Vanderbilt University, Nashville, TN

Pomona College, Claremont, CA

Washington University in St. Louis, Saint Louis, MO

Dartmouth College, Hanover, NH

California Institute of Technology, Pasadena, CA

University of Notre Dame, Notre Dame, IN

University of Chicago, Chicago, IL

University of Southern California, Los Angeles, CA

Cornell University, Ithaca, NY

Bowdoin College, Brunswick, ME

Amherst College, Amherst, MA

University of Michigan- Ann Arbor, Ann Arbor, MI

Tufts University, Medford, MA

Johns Hopkins University, Baltimore, MD

Carnegie Mellon University, Pittsburgh, PA

University of Virginia, Charlottesville, VA

Emory University, Atlanta, GA

Haverford College, Haverford, PA

Carleton College, Northfield, MN

Middlebury College, Middlebury, VT

Barnard College, New York, NY

Williams College, Williamstown, MA

Washington & Lee University, Lexington, VA

Georgia Institute of Technology, Atlanta, GA

Wellesley College, Wellesley, MA

Swarthmore College, Swarthmore, PA

Wake Forest University, Winston-Salem, NC

University of North Carolina at Chapel Hill, Chapel Hill, NC

Northeastern University, Boston, MA

Davidson College, Davidson, NC

New York University, New York, NY

Bates College, Lewiston, ME

Boston College, Chestnut Hill, MA

Claremont McKenna College, Claremont, CA

Harvey Mudd College, Claremont, CA

Colby College, Waterville, ME

Hamilton College, Clinton, NY

Wesleyan University, Middletown, CT

Lehigh University, Bethlehem, PA

College of William & Mary, Williamsburg, VA

Colgate University, Hamilton, NY

Boston University, Boston, MA

University of Richmond, VA

Smith College, Northampton, MA

Vassar College, Poughkeepsie, NY

Colorado College, Colorado Springs, CO

The Cooper Union for the Advancement of Science and Art, New York, NY

Grinnell College, Grinnell, IA

Bucknell University, Lewisburg, PA

Bryn Mawr College, Bryn Mawr, PA

Kenyon College, Gambier, OH

Rensselaer Polytechnic Institute, Troy, NY

University of Miami, Coral Gables, FL

University of Rochester, Rochester NY

Southern Methodist University, Dallas, TX

Case Western Reserve University, Cleveland, OH

Macalester College, Saint Paul, MN

Villanova University, Villanova, PA

Lafayette College, Easton, PA

Purdue University, West Lafayette, IN

College of the Holy Cross, Worcester, MA

Tulane University, New Orleans, LA

Babson College, Wellesley, MA

Santa Clara University, Santa Clara, CA

Mount Holyoke College, South Hadley, MA
These are the top 75 colleges from a whole list of 891 colleges listed under the Common Application. You can check them out with the help of the URL given below:
https://www.commonapp.org/explore/
Other platforms similar to the Common App
Over the years, more such platforms have emerged competing with the Common App. With the same goal in their mind, other platforms that have launched to help out the students are:
Universal College Application-

 This platform started in 2007 and has more than 46 institutions as its participants. The application fees of the colleges are directly paid to the colleges, and there is no extra charge for using the platform. Joshua J. Reiter founded the platform. You can visit the platform through this URL: 

https://www.universalcollegeapp.com/

Coalition Application- 

Formed in 2015, this application is a collaboration of selective colleges and universities known as Coalition for Access, Affordability, and Success. About 150 US-based universities have been added under this application. This platform allows the students to create their portfolio starting from 9th grade and update it every year. You can visit this application using this URL: 

https://www.mycoalition.org/

Common Black College Application (CBCA)- 

Started in 1998, this platform promoted the application in Historically Black Colleges and Universities (HBCU), increasing the opportunities for students interested in attending an HBCU. You can visit this application by using this URL: 

https://commonblackcollegeapp.com/
Conclusion
The Common App has helped a lot of students in the past 44 years of its existence, and it continues to help more students with an average of over 1 million applicants using the platform every year. A project that started as an experiment has helped the whole world to come closer with the help of its system and working.