Article Index:
1. Introduction
2. FirstCry Online Shopping, the Eminent Marketplace for both parents and kids
3. The Main Idea behind launching FirstCry
4. The People who helped FirstCry
5. Salient Features of FirstCry Online Shopping
6. Why was FirstCry such a big success in the Online Platform?
7. How can anyone access the FirstCry login? 
8. Is there a FirstCry near me? How can I find a FirstCry near me?
9. The FirstCry Offers and What are FirstCry Coupons?
10.Conclusion
1. Introduction:
Today there is an online retail shop for every specific category such as fashion, furniture, electronics, groceries, and many more. How cool will it be to have an online retail shop just for kids and pregnant moms, right? Pregnancy is a stage in every woman's life that has to get treated with the utmost care and dedication. 
Pregnant women do need certain things that can help in their pregnancy, and such things do not get readily available in the market. Similarly, a newborn baby also has certain products as requirements, and the parents have to roam around multiple shops to get 2-3 products for their young.
So, an online retail shop that has all such critical products will be a boon for every person as he can find all these products at a single stop. One such online retail shop which caters to all such needs of pregnant women and newborn babies is FirstCry online marketplace. 
FirstCry services got formed under its parent company BrainBees Solution during late 2010 by Amitava Saha and Supam Maheshwari.
You can access the FirstCry website here.
2. FirstCry Online Shopping, the Eminent Marketplace for both parents and kids:
Today FirstCry is one of the biggest online markets in the babies and kids category and is not going to settle anytime soon. From a small startup today, FirstCry is 550 employees old, which shows the level of success it has attained in this online industry. 
This level of success was only possible due to the unique strategy and creative innovation of FirstCry and its founders. Let us see some of the primary features of this company below:
3. The Main Idea behind launching FirstCry:
The founder Supam Maheshwari had just become a father in 2010, the year FirstCry got formed. As choices for baby products were quite limited in our country, he used to travel abroad frequently to buy the essential products needed for his baby. That is when he conceptualized the thought of forming a retail chain of products that help only babies, kids, and expecting moms.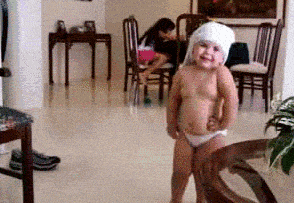 His prime motive was to form a one-stop place for such essential products in our country rather than letting people travel to different shops for finding them. He got a firm support from his friend Amitava Saha and both of them together created the FirstCry online retail marketplace for kids. 
Today, it is only because of their conceptualization and dedication; FirstCry has become the most significant online shopping destination in Asia for kids and pregnant women. 
4. The People who helped FirstCry:
FirstCry has received a lot of funding and help from prominent ventures in our country. At the starting of the startup, IDG Ventures funded an amount of 14 million dollars in its first round of funding, which was duly supported by SAIF Ventures. 
SAIF Ventures again invested an amount of 4 million dollars in May 2011 to become the prime supporter of FirstCry. It was the last series of funds because after that, within no time, Firstcry became the most extensive online shopping destination in Asia for pregnant women and baby products. 
5. Salient Features of FirstCry Online Shopping:
5.1 FirstCry comprises an inventory that consists of more than 10,00,000 items from 5800 top Indian and International brands such as Ben10, Pigeon, Funskool, Nuby, Medela, Mee Mee, Barbie, Gerber, Pampers, Fisher-Price, and others. 
5.2 It provides a more extensive online experience to all its customers at a lower price. 
5.3 Customers get provided with a fantastic and attractive variety of different products in all categories. 
With more than 5800 national and international vendors, FirstCry provides a more exceptional customer experience with elegance and entertainment. 
5.4 FirstCry comprises of all authorized items from its merchants or manufacturers at its warehouse. So there is no negative point about its quality or quantity. 
5.5 The company comprises of the highest number of Stock Keeping Units (SKU's) as they promise to offer an enormous variety of products to its customers. 
5.6 FirstCry is like a megastore for both kids and parents as it offers everything right from accessories for nursery to maternity war and also includes other products in its marketplace, such as clothes, school gear, strollers, car seats, prams for kids up to the age of 9.
6. Why was FirstCry such a big success in the Online Platform?
In India, the baby and kids industry is massively growing day by day. It gets estimated that every year, nearly 50,000 crores of turnover comes from this industry. Even though most of the people love to buy things for their baby at offline shops, the generation today is completely inclining towards the online marketplaces.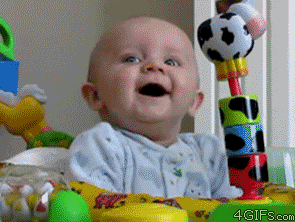 Due to this feature, most parents are shifting from buying essential things for their babies offline due to a limited number of choices. They love buying them online as it will help in choosing the best product for their kid, and they also get presented with several amounts of options. It also prsaves a lot of time and energy for them.  
It is a known fact that nowadays, most of the parents come with double-income and are ready to shell out extra money on their child's well being. They want only the best for their children, and they can choose this best only when they get presented with lots of options, right! Not just this, most of the parents today are also brand conscious and like buying stuff for their children from renowned brands. 
The parents are so educated nowadays that they go to any shop with a list of brands they want to choose from. Enter FirstCry, which has provided all the above-said amenities to the parents and also has provided them everlasting and smoother customer experience.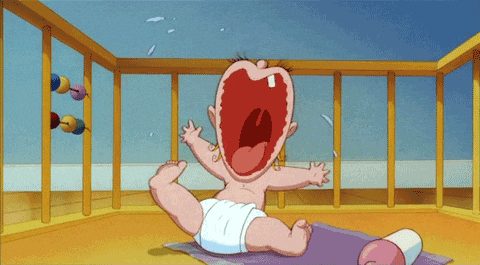 Now, you guys can easily assume what the reasons for such a humungous success of FirstCry were. It was a unique type of marketplace which got created primarily to cater to the needs of parents and their children. 
It also provides them the lucrative option of choosing the best for their kid or themselves from a wide range of more than 10,00,000 products from 5800 famous and renowned national and international brands. 
7. How can anyone access the FirstCry login? 
7.1 Anyone can quickly login to the online portal of FirstCry by just registering your details with it. 
7.2 Soon as you finish registering your details with it, you will get presented with FirstCry login ID and password. 
7.3 This FirstCry login ID and password can get used later to purchase or wish-list products from the FirstCry Online portal.
7.4 FirstCry has more than 8 million registered users in its portal, which shows the immense love and trust people have showered upon it.
8. Is there a FirstCry near me? How can I find a FirstCry near me?
8.1 The online service of FirstCry has already got described above. Though it presents a lot of options to its customers, FirstCry knows that most of the parents in India still prefer buying goods for their children offline. 
8.2 Hence, FirstCry has launched more than 500 offline stores in around 150 popular cities in India to cater to the needs of such parents.
8.3 Though it has around 10,00,000 products in its marketplace, FirstCry also comprises of more than 2,00,000 unique sets of products in its warehouses. These products are available only at FirstCry and nowhere else. 
8.4 In all its offline stores, FirstCry has provided a 32-inch touch screen kiosk facility available to all its customers. Customers can easily search for their respective categories and products in these kiosks and find their products to purchase. 
8.5 These kiosks also comprise the facility of purchasing a product directly from the online site in case if it out of stock at the offline store.
8.6 Not just this feature provides the parent with a wide range of products to buy from; it also facilitates the need for buying their desired stuff quickly. 
8.7 You can easily find a FirstCry near you by addressing your location at the store location on its website.
9. The FirstCry Offers and What are FirstCry Coupons?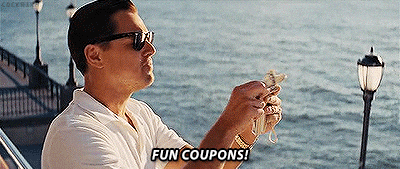 9.1 Like other shopping portals present online, FirstCry also offers the lucrative Easy Return and Refund Policy. 
9.2 It also provides lucrative FirstCry coupons on every purchase of yours, which can get redeemed at your next purchase. These coupons can also get used for gifting anyone whom you want to purchase products from FirstCry. 
9.3 It also provides free shipping over purchases above 499 rupees. All products purchased in the portal get ensured with timely delivery as FirstCry houses a reliable delivery and shipping network, which makes the products reach the customers within the prescribed time.
10. Conclusion:
Today FirstCry has become the ultimate destination for almost all parents who love to buy stuff from online in our country. There is no other marketplace which is providing stiff competition to FirstCry as an online retail marketplace. 
But offline, many other retail chains are giving stiff competition to it. Hence FirstCry is vigorously expanding its offline stores and is multiplying the number of offline stores under it continuously. 
The main aim of the company is to develop 100% every year and try to expand its business twice the rate compared to the previous year. They have become the clear market leaders in India at the online range and want to be the same, even at the offline range. 
It is expanding its offline range stores vigorously. It is adding an offline store for a distance of every 5 km in the city so that its customer interaction increases and the shortage of quality baby products decrease in our country. 
The company's focus is always on constant improvement and innovation and never has derailed from its focus even today. Also, at the same time, it wants to provide the experience of value-added leverage to every customer in the country.
Also, check out:
CricBuzz: all you need to know.
PepperFry: all you need to know.
Shein: all you need to know.
Also read: How much does a domain name cost?