Several studies reveal that job opportunities for web developers are expected to increase by 15% by 2026, according to reports published by the U.S. Bureau of Labor Statistics. The high demand for web developer jobs comes as a part of the growing popularity of mobile devices and e-commerce. 
In the age of the internet, it is imperative for web developers to help create relatable and aesthetic content for a website. The only thing constant about web development is change. Showcasing a 2012 web developer portfolio for 2019 web developer jobs would only gather more room for laughter. Web development is science & art that is always advancing. 
A person carrying a good web developer resume or portfolio can help him land jobs with some of the companies. Developers with excellent experience in creating attractive, exquisite, color-coordinated, & user-friendly websites get high-end web developer salary, which, according to sources, can go as high as $59.84/hour. 
How to become a web developer?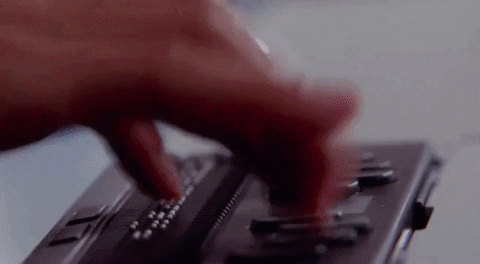 Not everyone has their lives planned. Mostly, it is all about discovering your passion via the hit & trial method. If you want to, your first step of becoming a web developer would be selecting a development specialization & then getting educated in that field. Here is how you can become a web developer:
1. Get the basics of programming languages- HTML, CSS & JavaScript
The foundation of all the website formation is its programming language. HTML (Hypertext Markup Language), CSS (Cascading Style Sheets) & JavaScript are used for every aspect of website development, be it frontend development, backend development, or full-stack development. HTML forms the structure of the website; CSS helps in styling up the website & JavaScript allows one to implement interactive elements on the page.
Read jQuery Interview questions here.
2. Master WordPress basics
As a web developer, one must know the basics of WordPress. It is pretty easy to set up a WordPress site and can be easily done even by a person with no web development experience. 
3. Develop a UI & UX understanding
User Interface and User Experience plays a significant role in building the engagement capabilities for a website or application. It is not necessary for you to become a design expert as web designing is a whole different field, but what you need to know are the fundamentals of UI & UX that would help you in creating a user-friendly webspace. UI & UX rely more on frontend languages like HTML & CSS.
4. Learn database tech-SQL & PHP 
Although it is not necessary for a person to learn SQL (Standardized Query Language) and PHP (Hypertext Pre-processor), it's always better to know more than knowing none. SQL & PHP go hand in hand. Both, being database technologies, serve their own purposes where SQL stores information or data & PHP as a scripting language is used for the development of web applications & making it more dynamic & interactive. SQL & PHP are backend languages. 
Read SQL Interview questions here.
5. Learn SEO
Search Engine Optimization helps in the discovery of a platform by the generation of organic website traffic by using different SEO tools. It is necessary to know SEO as it will help you understand how a search engine functions so that you can ensure potential visitors to your website by maximizing the result on searches. However, as a web developer, one needs only to know the basics of SEO as mostly content writers need a comprehensive understanding of it.
Once you master all these skills, you'll be ready to foray into the web development market. Remember, these are the basics skills you need to know to become a web developer, but there's a lot more. You can either work as a freelance web developer or be hired by a company, but that's up to you.