Introduction
Excel sheets have always assisted us in providing an excellent, organized database for the execution of tasks and plans. A drop down list in Excel is beneficial if one wants a user operating a worksheet to pick an item from the list, rather than typing the values manually. 
The Excel drop down list creates your control on the worksheet by restricting the users to choose a value from a curbed catalog designed exclusively by you. For beginners or amateurs Excel users, creating a drop down list in Excel might look like a complicated task, but with your first attempt, you'll be able to excel at Excel in just a few steps!
7 Steps to create an Excel drop down list:
1. Type items to be added on the list
In Excel, open Sheet2 and type the items you desire to be added to your list in a column of your choice. Let's say you've added the items in column A from A1 to A10. 
2. Convert cells into a table
In case you don't have entries in a table, you can select the cells to convert your list into a table by selecting the cell range and pressing Ctrl+T. 
3. Select cell for the drop down list to be placed on
Go back to Sheet1 and select the cell where you desire to have the Excel drop down list placed.
4. Click on Data>Data Validation
Next, click on the Data tab from the displayed arrangement of tabs in the topmost row on the Excel window and then select Data Validation.
5. Select 'List' option under Settings>Allow 
The Data Validation window will pop-up on the screen. Under the Settings tab, select the List option from the Allow box.
6. Type list range under Source sub-head & click OK
Now, under the Source box type your list range. In our case, the Source would be ranging from A1 to A10, i.e., '=Sheet2!A$1:$A$10', and click on OK.
7. Drop down list has been added!
Your drop down list will be added on the selected cell containing all your options.
Further information to make your drop down list excel
There are specific additional facts that one must know to make their Excel tasks easier. Here's a list of facts about drop down list Excel: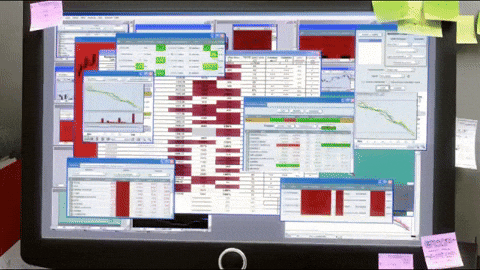 1. Create list directly in the Source box
You can also manually type the list options under the Source box by separating each entry by a comma (,). However, since the drop down list is case-sensitive, it is necessary to type each option with the first letter capitalized. 
2. Add, Subtract & Edit list
You can add, subtract & edit items from your list by going back to the Sheet2 & altering the entries accordingly. The list will automatically be updated on Sheet1.
3. Key to a professional spreadsheet
While representing or sharing the worksheet with colleagues, you can hide Sheet2, making the spreadsheet look more professional. 
Remember, practice makes you perfect. With continuous effort, you can make such drop down lists in Excel in less than 15 seconds. Hope we were able to render you with the easiest approach to conclude an entirely beneficial & productive way to create a list.