Article Index:
1. Introduction
2. What is required at first to get started with creating a free game app?
3. Building on an idea for creating your game app:
4. Coming up with the best storyline to your game app:
5. Choosing the right platform for your game app:
6. How to choose the best game engine or software?
7. What type of game apps can one create for free?
8. Which are some best-used game engines?
9. How to choose an appropriate monetary strategy after creating your game app for free? 
10. Final Nail in the Coffin:
Introduction
The gaming category has been one of the most prominent money earning types when compared with others. Such has been the rise of the Gaming category that it has made money amounting to around 200 billion dollars this year.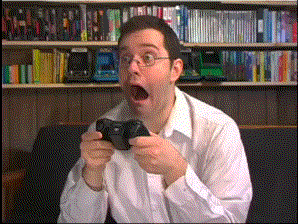 When such a massive amount of money is getting generated through a type, then it essentially means that it is one of the areas where payment gets transferred within short periods. It seems no wonder that most of the people want to get into this category for making money. 
But here is the catch, you cannot get rich instantly by entering into the gaming industry. Moreover, you must possess a positive mindset and motivation before venturing into this industry.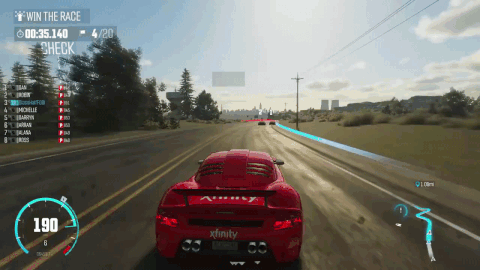 You might feel to create something which your friends and family may like, and you may end up creating something spectacular which the whole world might fall in love with. So, below in this article, we will take you on a small tour and show you what gets needed to make a game for free in both Android Playstore and Apple iOS stores. Let us check them out:
What is required at first to get started with creating a free game app?
Though basically, we are spelling it out as creating games for free, it does need some essential expenditure at the start "As anything good at something doesn't come for free." So, anyone who wants to create a game for both Playstore and Appstore needs necessary pieces of equipment to start.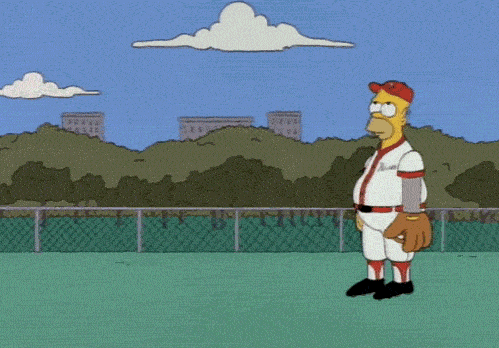 The essential utilities you may need include a game engine that also gets called software dedicated to creating games. The game engine has to get installed on your computer before you can start building your games. Let us look at the other types of equipment which you might need for making a game for free:
a. Computer: Yes, you do require a computer as you should install the game engine on it. It is quite essential for creating an attractive game. Please do note that some game engines work only on PC and some others work on Mac. They don't work on both. 
b. Smartphone: Yes, you need a smartphone for creating a game for testing it ideally. When you are going to create a play on both Android and iOS devices, it is better to check them. It is also worth trying on some low-end devices as it will help you solve the nuances related to the game quickly. 
c. Developer Account: While you might possess both the necessary pieces of equipment listed above, you might have to purchase a developer account for creating your game. This developer account costs around 99 dollars per year in the App Store and 25 dollars for a lifetime in the PlayStore. 
So you guys may question why the developer account is needed? A developer account helps you in making sure your game works on all devices and only prompts in giving timely updates for your game. 
d. Creation of game assets: Whatever game you opt for, you will need to create game assets. Game assets include the characters in your game and their appearance and others such as background, menus, and the music. 
Building on an idea for creating your game app
The most prominent and noteworthy step before creating a game is to have a stable, innovative, and creative insight. The approach may get based on the assets of the game or the story of the game, such as an introductory story or the type of game you want to create.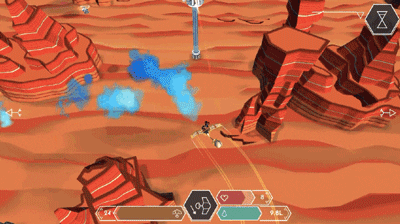 And for coming up with an innovative premise for your game, you have to trust your instincts and creativity. Because there is no tried and tested rule for thinking a creative idea as no game developer will know whether his game will get liked by the users or not at the starting itself. 
So, the primary thing in getting an idea is to trust your instincts and think creatively and improvise it whenever you feel it has to. One more thing to focus on here is that it is better to take your time to come up with an idea rather than thinking something hastily. 
Coming up with the best storyline to your game app
If you want to make a game for free, then you must see that it has an impressive storyline that can grab the attention of fo users. It is the storyline that gets you the number of users to play the game. It is the same storyline that will acts as a full for the user to finish his game and also makes him get more addictive to the game. 
The tried and tested way in this category is to increase the difficulty levels of the game gradually than increasing them suddenly. 
Choosing the right platform for your game app
This criterion has got discussed during the earlier parts of the article itself. The platforms for which you will be creating your match for free will be the iOS and the Android platforms. 
But the work does not get completed here, as you look under various other factors such as compatibility, languages offered, display and audio support, and other relevant criteria that make your game look more lively. 
How to choose the best game engine or software?
Yes, you have to choose the best game engine, as that is your primary tool. Why is the game engine needed for creating every game? It presents you with the most suitable and comfortable set of solutions while you are creating a game, and all these solutions come under the category of being very basic to extremely sophisticated.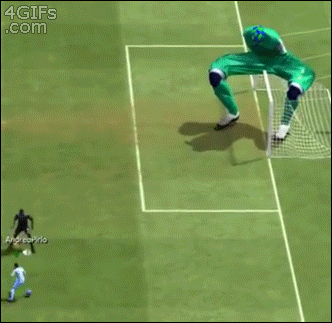 We can classify any game engine as the best if it has the following features at a higher level. The features are:
a. Game Templates: These are the tools that present you with some ready-made templates depending on the type of game you want to create. By using these set of game templates, you don't have to think about changing anything in your game expect for the characters, music, background, and other things such as font, color, and display settings. 
b. Drag and Drop Feature: This feature presents the best way of creating games for beginners. The Drag and Drop feature offers you a list of objects or behaviors which can get used by applying them to your game. For example, you can consider creating a 2D triangle or circle, and you can insert a behavior which states, "If you press on me, I will blast" or something else. 
c. Visual Scripting Feature: This feature presents you with an advanced solution that provides the flexibility of codes even though you do not have it. Instead of codes, you create something called nodes that can represent events or actions of objects in your game. 
The Visual Scripting Feature assists you in creating a type of diagram which represents everything that happens in your game window.
d. Coding: Though you can create a game by not using any codes, it will look plain simple. In other words, if you want your game to look more complicated, then you must use proper coding along with it. If you are creating your game as a matter of passing the time then you do not have to give so much interest in coding. 
But if you want your career to improve as a game developer, then you must possess complex coding skills. A noteworthy thing to mention here is that most game engines possess a simplified coding language, which makes it very easy to learn for beginners.
What type of game apps can one create for free?
Depending upon the time and dedication you want to invest lots of options get presented on creating a game. A point to note here for beginners is that they will enjoy more amount of success if they start creating mobile games such as:
Casual games

Puzzles/Word games

Arcade games

Platformers
Complex 3D games such as shooting games or multiplayer online games will require more complex coding, and it is quite severe for beginners to excel in creating them. 
Which are some best-used game engines?
Below we present you some of the best age engines that are quite popular among game developers and have got bombarded with lots of positive reviews.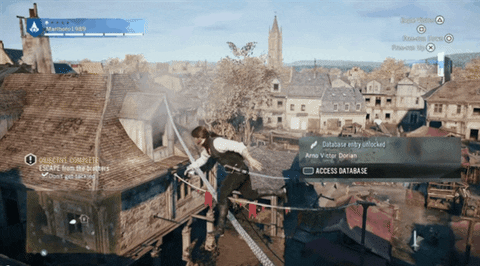 They are:
GameSalad

BuildBox

GameBuilder Studio

GameMaker Studio 2

ClickTeam Fusion 2.5 

Stencyl

Unreal

Unity
How to choose an appropriate monetary strategy after creating your game app for free? 
Why do most of the developers create game apps? Only for one purpose to earn fame and revenue at the end of the day, right? Any developer would want his game to get famous and earn lots of income to him instead of making him lose his investment. 
Below, we present you some ways through which developers earn sufficient revenue through their games, they are:
a. In-app purchases: Though the revenue generated through in-app purchases in quite low, it is still an effective way to make money from your game.
b. Placing of advertisements within your game app: This method can provide you with a hefty amount as the revenue you generate through this will double your income. Through this method, you will receive money by allowing advertisements to play through your game, and along with it, you will also receive the revenue generated through in-app purchases.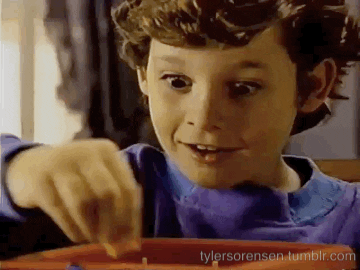 But a point to note here is that make sure the advertisements you allow are relevant to the premise of the game, or else the user may get irritated and uninstall your game. Some advertising companies, other than the standard prescribed amount, also pay you some additional amount on the duration each user views the ad in the app. 
c. Creating a Freemium version of your game: Freemium versions are those versions of the game, which lets the user try out the demo or free adaptation. In this free version, only some basic features of the game will get added, and the user can play it until a certain level. 
If the user likes to play it further, then he has to purchase the premium version of the game and start using it. The premium version of the game encloses all premium features and unlock all levels for the user to play. 
This method is another attractive method of earning revenue form your game. But this method takes a bit of time as your game should get popularised so that users will start purchasing it. 
d. Presenting premium features in your game: Enclosing premium features in a game is allowing your whole game to play for free to the users. The only difference here is that the game itself consists of some elements for which the user might have to pay to unlock them. 
For example, in a shooting game, you will get resented with only three lives, and once you get finished with all three, what to next? Here you can present extraordinary experiences to the user, and in turn, he has to pay some amount of money to purchase some extra lives. 
Even this method requires your game to get popularized so that users start getting addicted to it and pay to unlock those premium features. 
Final Nail in the Coffin
So, in conclusion, we can tell that there are many levels required for creating what we call a "game app''. You can use a ready-made template provided by your game engine, or you can create your template if you are a serious developer. 
Creating a game app is easy compared to before, and you get presented with numerous solutions every time you encounter a problem. Moreover, you do not have to learn to code in case you are creating a simple game app and not a complex one. If you are creating a complex one, then you do need to learn all the requirements of coding. 
And last but not least, nowadays most people love playing games on their smartphone rather than their computer. So there are high possibilities that your simple game app may create wonders and earn you immense popularity and fame.