Article Index:
1. Introduction to Pepperfry
2. The Initial Days of Pepperfry and the way it got Launched
3. The Operation Process of Pepperfry and the Working Model of its Website
4. Funding details of Pepperfry
5. The Secret of Success for Pepperfry
6. Pepperfry Customer Service
7. Conclusion
1. Introduction:
1.1 Pepperfry is an online retail store which got launched in the year 2011. 
1.2 Unlike other stores, Pepperfry specializes in the sales of a particular category, which is furniture and home decoration appliances. 
1.3 Pepperfry is an online furniture market place where it lists many eminent products of furniture merchants. 
1.4 It serves or works as a connecting link between these merchants and customers by registering their products on the website and providing a way for the customers to buy them.
2. The Initial Days of Pepperfry and the way it got Launched:
2.1 Pepperfry studio, as of today, is the largest online marketplace for the furniture as well as the home decor category. 
2.2 It got formed by former eBay employee executives Ashish Shah and Ambareesh Murthy in July 2011. 
2.3 The website of Pepperfry is this and got designed in January 2010 to cater to the more comfortable usage and faster transaction rates of the consumer,
2.4 It gets run by Trendsutra Platform Services Private Limited, its parent company, and has its headquarters stationed in Mumbai, Maharashtra. 
2.5 As of today, Pepperfry has its operations spread around 150 locations in our country, which covers more than 500 cities. 
2.6 The operation process of Pepperfry is spreading rapidly to even the remote parts of the country.
3. The Operation Process of Pepperfry and the Working Model of its Website:
3.1 The operation process of Pepperfry can get described as a 'managed marketplace' model. It partners with various merchants who specialize in furniture and home decoration appliances. 
3.2 Pepperfry helps these merchants to sell their products by housing it on its website. 
3.3 In this way, consumers can choose various products listed on their website and select the best one which suits their comfort needs. 
3.4 Moreover, Pepperfry also helps many merchants in selling their products online through its website portal.
3.5 The company comprises an omnichannel presence, which means it showcases only once type of category or group of appliances in its online marketplace.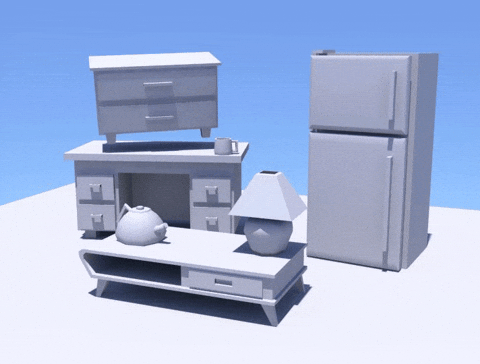 3.6 The various product categories housed by Pepperfry include kitchen and dining furniture, living area décor, bed and bath furnishings, lamps, and many more. 
3.7 The company uses ergonomic techniques such as 3D technology and artificial intelligence to help attract more traffic to its website and increase consumer engagement on its portal.
3.8 Pepperfry is the largest online store and gets followed by other eminent online marketplaces such as UrbanLadder, Furlenco, FabFurnish, and Flipkart. 
3.9 It is also the best online retail marketplace for organized furniture in our country. 
3.10 It was one of the first online retail marketplaces with regards to the furniture category to get awarded with the International Organization for Standardization (ISO) certification. 
3.11 Entrepreneur magazine also named Pepperfry studio as one of the top 10 startups from Mumbai.
4. Funding details of Pepperfry:
4.1 As already mentioned above, Pepperfry studio launched in the year 2011. It received its first seed of funding in the same year of 5 million U.S dollars from Norwest Venture Partners, India. 
4.2 The same venture firm invested an additional 8 million U.S dollars on Pepperfry in 2013. 
4.3 In the year 2014, Bertelsmann Indian Investments partnered with Norwest Venture Partners and spent an additional amount of 15 million U.S dollars in the startup. 
4.4 Till today, the company has amassed around the investment of 400 million dollars from eminent venture partners such as Zodius Technology Fund, Goldman Sachs, and SSGA.
4.5 It was the 12th highest funded startup in India in the year 2015, as it amassed around the funding of 100 million dollars in that year alone.
5. The Secret of Success for Pepperfry:
5.1 After facing lots of struggles in its initial days, today Pepperfry studio commands around more than 50% share in the online retail market for furniture. 
5.2 The company's growth has tripled from its initial rate over the years and is receiving over 98 crores as its revenue in each financial year. 
5.3 The Compounded Annual Growth Rate (CAGR) of the company has grown to an amount of 85% over the years.
5.4 From an initial range of 15-20 employees, the company has grown to a variety of 300-450 employees today. 
5.5 The company makes around 45% gross margin and gets profitable during its pre-marketing level itself. 
5.6 The company offers more than one million products in its online marketplace and comprises of about 400 self-owned trucks and 18 warehouses all over the country. 
5.7 The warehouse of the company at Pagdha, North of Mumbai, gets said to be the biggest warehouse for any retail furniture market in India. 
5.8 The company has set its eyes on the Initial Public Offering (IPO) field and will soon reach its coveted mark of around 1 billion dollar sales. 
6. Pepperfry Customer Service:
6.1 The customer service of Pepperfry studio is worth laudable. It boasts of numerous benefits for all its customers, such as sales and discounts in the form of Pepperfry coupons on each furniture apparel. 
6.2 It also presents the lucrative option of exchange on some of the selected furniture apparel. 
6.3 It provides 24*7 customer service support, which comprises both calls and chats support options.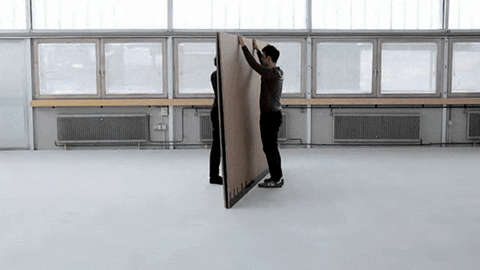 6.4 It also provides numerous Pepperfry offers to enjoy, such as tracking their order once it gets confirmed, easy return of the product in case the level of satisfaction from the customer is feeble. 
6.5 It also facilitates free delivery to most of the states in the country. 
7. Conclusion:
7.1 Today Pepperfry studio has become one of the prime options for most of the people in our country due to its aggressive marketing campaigns and lucrative designs of furniture apparel, which are of the best quality. 
7.2 It maintains a healthy relationship with both its merchants and customers and has always put in ideas to increase its customer base to a more substantial level. 
7.3 It houses lots of furniture apparel such as beds, Pepperfry sofas, queen size beds, doormats, outdoor furniture, T.V wardrobes, photo frames, dress wardrobes, and many other eminent furniture apparels. 
7.4 All these furniture apparel get manufactured through renowned brands such as Hometown, Cello, Minecraft, Amberville, Woodsworth, Mintwud, Nilkamal, Godrej Interior, Philips, and many more. 
7.4 It provides service and delivery in around 400 cities, which include famous cities such as Bangalore, Chennai, Delhi, Hyderabad, Kolkata, Noida, Ghaziabad, Goa, Lucknow, Patna, Chandigarh, Mysore, and many others. 
7.5 It also has set up its offline stores in more than 200 locations to cater to the needs of customers more quickly and quickly. 
Also, check out: 
CricBuzz: all you need to know.
Startup names at KillerLaunch.
Hire Dinosoft for Web Development.