We all know how trendy and cool GIFs are, right? They are like our own personal texting memes. Usage of GIFs has seen a surge in the last couple of years, but you'll be surprised to know that they have been there for the past 30 years. 
What is a GIF?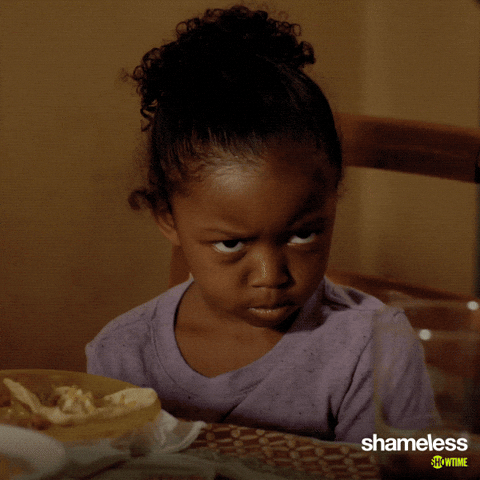 So what does GIF stand for? A GIF or Graphics Interchange Format, which is a bitmap image format developed back in June 1987 by American computer scientist Steve Wilhite (1). In simple terms, it is an animated picture. 
GIF is a set of pictures or sequential pictures that have been combined to form a single picture story or emotion, just like from the conventional flipbooks. 
As the meme culture rose around the world, the usage of GIFs rose simultaneously. 
3 reasons for the success of GIFs are:
GIFs are easy to make

All devices support gifs

GIFs are small files ( maximum 1 MB)
Complete Guide on How to Make a GIF:
Multiple tasks have been simplified for us in the current time. From business name generator to GIF generators, everything is just a few clicks away from us. 
You can make your own customizable GIFs and use your creativity to generate a bunch of unique relatable GIFs. Scrolling through memes is great, but have you ever created your meme? 
Keeping memes aside, many users have created gifs of celebrities, series, movies, and the most popular animated series of all- Anime GIF for their communities. 
Follow the steps given to make your own GIFs out of the desired video.
3 ways to make a GIF:
Via GIF websites- Giphy

Via Graphic Softwares- Photoshop

Via GIF Making apps- GIF Maker
1. Via GIF Websites – Giphy
Giphy is one of the most famous websites that the public has been using to create GIFs, sometimes for their own personal use. It is easy to access a website and can be used by almost anyone to create a GIF within a few minutes. 
You can also perform a GIF search on Giphy for looking for popular GIFs like clapping GIF, shocked GIF, GIFS for texting, cat GIFS, funny GIFs, etc.  
8 steps to make a GIF using Giphy,
Visit 

Giphy.com

 (

2

)

Sign up

 on Giphy 

Click on 

Create

 on the top-right corner

Select video file

 to make GIF from- YouTube link URL or browse from directories

Drag and select the 

start time

 for GIF

Drag and select the 

time duration

 for your GIF

Once you're ready with the GIF, Click on 

Create GIF

Congratulations!

 Your GIF has been created.
2. Via Graphic Softwares- Photoshop
Another way to create GIFs is through Digital Photo Softwares like Photoshop (3). Photoshop can be very complex to understand for the amateurs and is thus used only by professionals. 
For all the graphics nerds out there, the following are the steps involved in making a GIF on Photoshop using video.
10 Steps to Make a GIF using Photoshop,
Open 

Photoshop

 software

Go to 

File

From the drop-down list, select 

Import-> Video Frames to Layers

An Import Video to Layers 

window will pop up

Select the range

 to be imported

Type in the

 Frame Limit

Ensure the 

Make Frame Animation

 check box is selected

Click on 

OK

Go to

 File-> Export-> Save for Web

Make further changes

 (if necessary) like file size, etc.
Note: If you're new to Photoshop, it is suggested to use websites like Giphy to make a GIF. Learning how to use Photoshop is already a complicated task. 
3. Via GIF Making Apps – GIPHY Cam
There are several apps available for making GIFs using your mobile or tablets. Some of the top apps are GIPHY Cam (4), GIF Maker (5), etc. 
GIPHY Cam allows you to make GIFs right from your phone without any extra assistance required. It is effortless to use & can be used from anywhere anytime. 
4 Steps to Make a GIF Using GIPHY Cam:
Launch

 the GIPHY Cam app

Either 

upload a video

 or 

record

 your own GIF using the camera

Edit 

by adding text, stickers, filters, etc.

Save

 the GIF using app & 

share

.
Note: GIF creating apps are perfect to create instant GIFs. 
You can use any of the above-given techniques to create your own GIF from videos. We recommend using GIF creating websites to make a GIF, hasslefree! Additionally, ensure that you create your GIFs on these websites after creating an account if you mean to own a collection of your custom made GIFs.